Introducing MusicBeam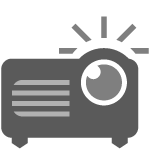 Simple
All you need is a regular video projector and some deluxe beats!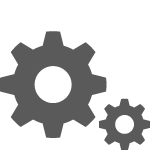 Free
Windows, macOS or Linux, MusicBeam is free on all platforms.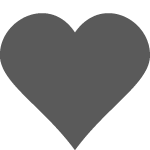 Open Source
MusicBeam has an active community. You can contribute your own effects too!
---
View Demo
Welcome to MusicBeam,
the free and open-source light show software that lets you turn any party into a visually stunning experience. With MusicBeam, you can create dynamic and interactive light displays that are synced to your favorite music tracks, adding an extra level of excitement to your performances.
Whether you're a DJ looking to enhance your live sets with a professional light show, or a party host looking to add some visual flair to your gatherings, MusicBeam has you covered. The software is easy to use and packed with features, making it the perfect tool for anyone looking to create a memorable light show, including laser displays.
One of the standout features of MusicBeam is its support for a wide range of projectors and beamers. Whether you're using a basic projector or a high-end beamer, or incorporating laser elements into your display, MusicBeam can help you create a stunning visual display that's sure to impress. The software comes with a range of pre-designed effects and patterns that you can customize to suit your needs, and it also supports the use of custom graphics and videos.
So why wait? Start using MusicBeam today and take your light shows to the next level. With MusicBeam, you'll have everything you need to create professional-grade light displays that will leave a lasting impression on your audience.
---
Features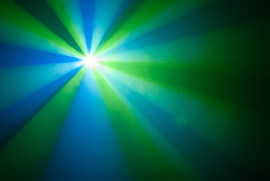 Moonflower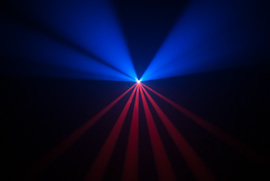 Derby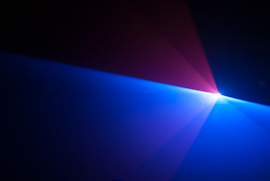 Scanner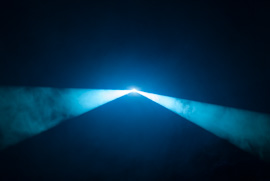 RGB-Spots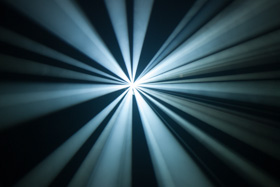 Snowstorm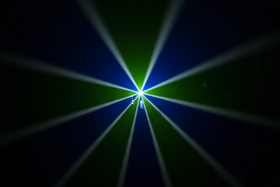 Polygon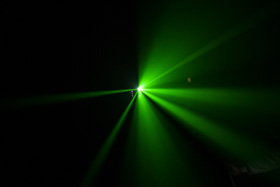 LaserBurst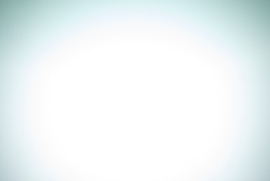 Strobe
---
---
FAQ
"MusicBeam" is damaged and can't be opened. You should move it to the Trash. (macOS)
This is due to Gatekeeper, which forces developers to pay Apple $100 each year. Here is a guide how to disable Gatekeeper: HT202491
I only see a grey window (Windows)
Please make sure to plug in a Projector before you launch MusicBeam. You may also try 32-bit version. This has worked for some users in the past.
Do I need a Projector?
You can test the output on a second display but you'll need a projector for the party.
Do I need a Fog machine?
No but I looks much nicer with a little fog just like a real laser or light show.
I can't open MusicBeam, apparently a file called "javaw.exe" is missing.
MusicBeam is based on Java, meaning that Java is required to run MusicBeam. You can download Java for free at Java.com
Keen in mind to deactivate Java in your browser.
My display turns black when I start the projector, what's wrong?
Make sure your projector is connected and running as an extended desktop (extended to the right side), not mirror mode! You have to make sure to select the right display/projector otherwise the effect stage will be initiated on primary display. The default color is black ;)
Can I use MusicBeam professionally or commercially?
Yes, that's the Idea about Open Source Software but we are always excited to know who uses our software and what for. Please tell us what you are doing so we can keep improving MusicBeam.
Can I use line in as audio source?
Yes, the audio source is set to system default. Just change your default audio input before starting the software and you are ready to go.
What kind of video projector do I need?
This really depends on the room size. The two important factors are (Ansi) Lumen and Contrast. The more Lumen the brighter the light, the higher the contrast the better. For a decent home party we would go with 2000 Lumen and a 1000:1 Contrast.
Where is the difference to a real laser show?
Of course a projectors light is not as bright as a laser, apart of that, there are no limitations on the effects. If you´re able to write your own effects you could even imitate the laser-effects you like.
Can I use SoundToLight effects with MusicBeam?
We know of 'beamer to light', 'sound to light' or 'beamer as light' from Klomeister. But it's aperently discontinued by Klomeister. Builds this entire software from scratch to be easy to use and available for all operating systems. Therefore ther is no compatibility with SoundToLight nor any link between both projects.
How can I contact a developer?
You can alsways use our GitHub and Facebook Page or just send us a mail to: musicbeam@johanneshoppe.com
---
Credits
Special thanks to:
Johannes for his passionate coding
Manu for letting the world know
Olli for his fancy graphics
Skyler for his native skills and social network
Thanks to:
@glyphicons for letting us use his grahpics
@mdo and @fat for the website inspration
Tim for his annoying presence
Fabi for his expected absence
---
License
Copyright (c) 2012-2022 Johannes Maron
Permission is hereby granted, free of charge, to any person obtaining a copy of this software and associated documentation files (the "Software"), to deal in the Software without restriction, including without limitation the rights to use, copy, modify, merge, publish, distribute, sublicense, and/or sell copies of the Software, and to permit persons to whom the Software is furnished to do so, subject to the following conditions:
The above copyright notice and this permission notice shall be included in all copies or substantial portions of the Software.
THE SOFTWARE IS PROVIDED "AS IS", WITHOUT WARRANTY OF ANY KIND, EXPRESS OR IMPLIED, INCLUDING BUT NOT LIMITED TO THE WARRANTIES OF MERCHANTABILITY, FITNESS FOR A PARTICULAR PURPOSE AND NONINFRINGEMENT. IN NO EVENT SHALL THE AUTHORS OR COPYRIGHT HOLDERS BE LIABLE FOR ANY CLAIM, DAMAGES OR OTHER LIABILITY, WHETHER IN AN ACTION OF CONTRACT, TORT OR OTHERWISE, ARISING FROM, OUT OF OR IN CONNECTION WITH THE SOFTWARE OR THE USE OR OTHER DEALINGS IN THE SOFTWARE.